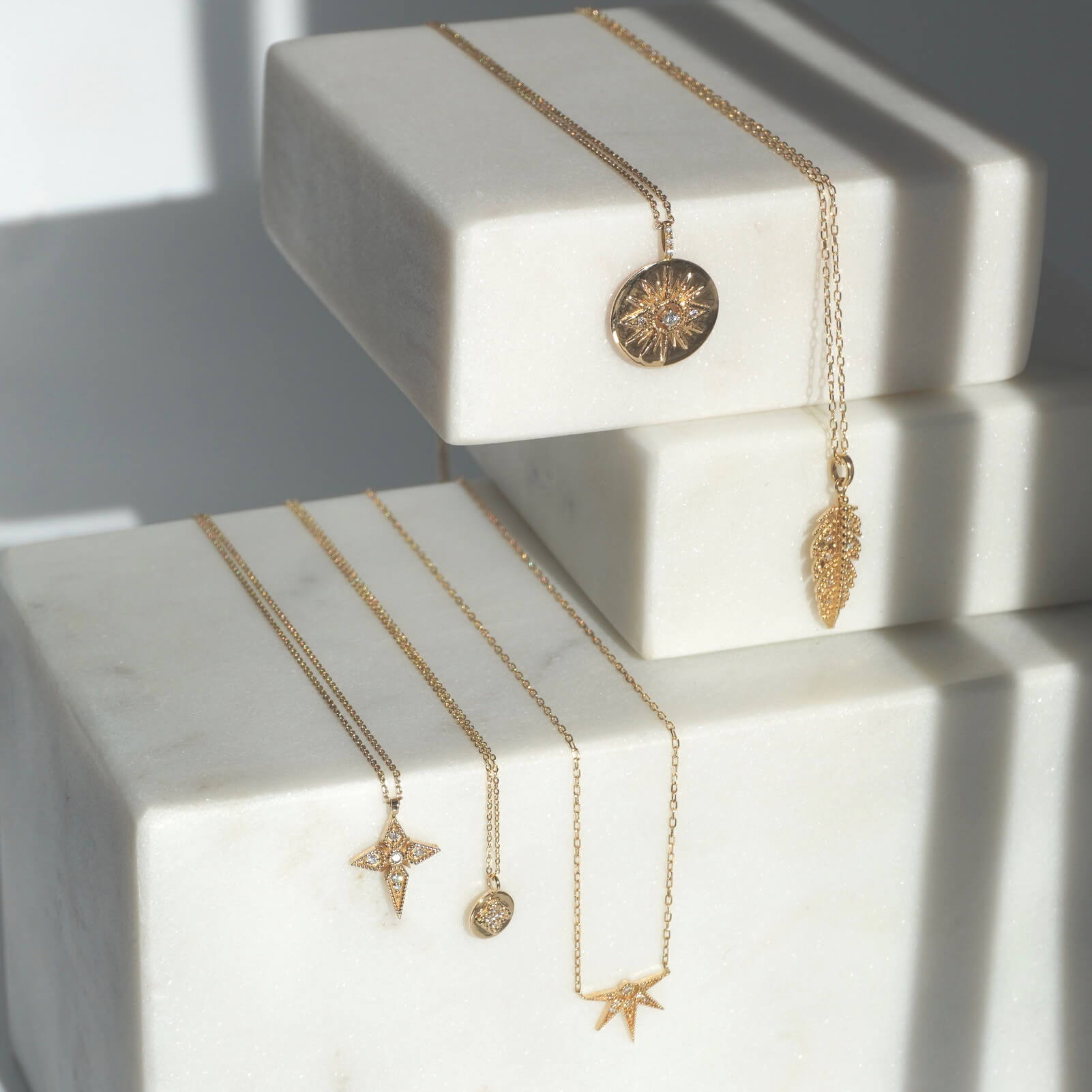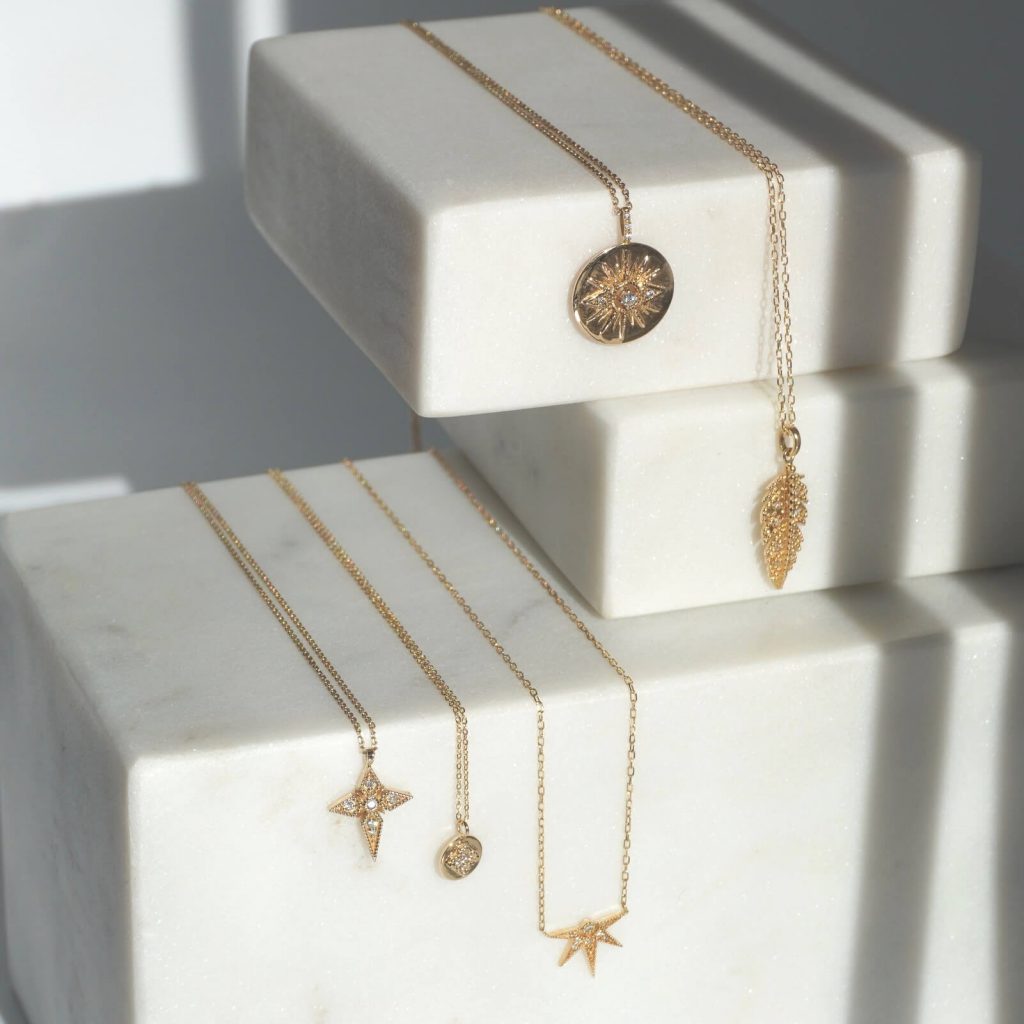 The collections
Jewelry, even the most discreet, is a strong medium. Earrings, rings, necklaces and bracelets distinguish us, give us style and convey emotions. The Angèle Brousse jewelry collections are thus imagined as life partners who accompany us in great moments as in everyday life. A certain art of living and a desire to give meaning to objects, which are re fl ected in all the pieces designed by Angèle Brousse.
Its sun-drenched and vibrant collections, with a timeless style, are imagined to live several lives over the generations. Echoing the vintage pieces of the 1900s, Angèle Brousse plays with the finesse of the lines, revisits the angular shapes of the stars and crosses, adds colors and modern details. The design is delicate and romantic, with a touch of rock personality that reflects the elegance and allure of a woman today.
In 18k yellow and white gold, Angèle Brousse jewelry is topped with fine or precious stones such as diamonds: the designer's favorite stone for its purity, its unparalleled radiance and its symbol of eternity. Each piece of jewelry is designed by the designer, then meticulously produced by expert hands in a traditional RJC (Responsive Jewelry Council) certified workshop, which Angèle Brousse shares with other major jewelry brands. This certification ensures compliance with the RJC Code of Responsible Practice. The member companies – in the jewellery sector – are committed to promoting ethical responsibility, human rights, social and environmental practices in a transparent and responsible manner, and this throughout its gold and diamond supply chain, from the extraction of materials to the sale of jewellery.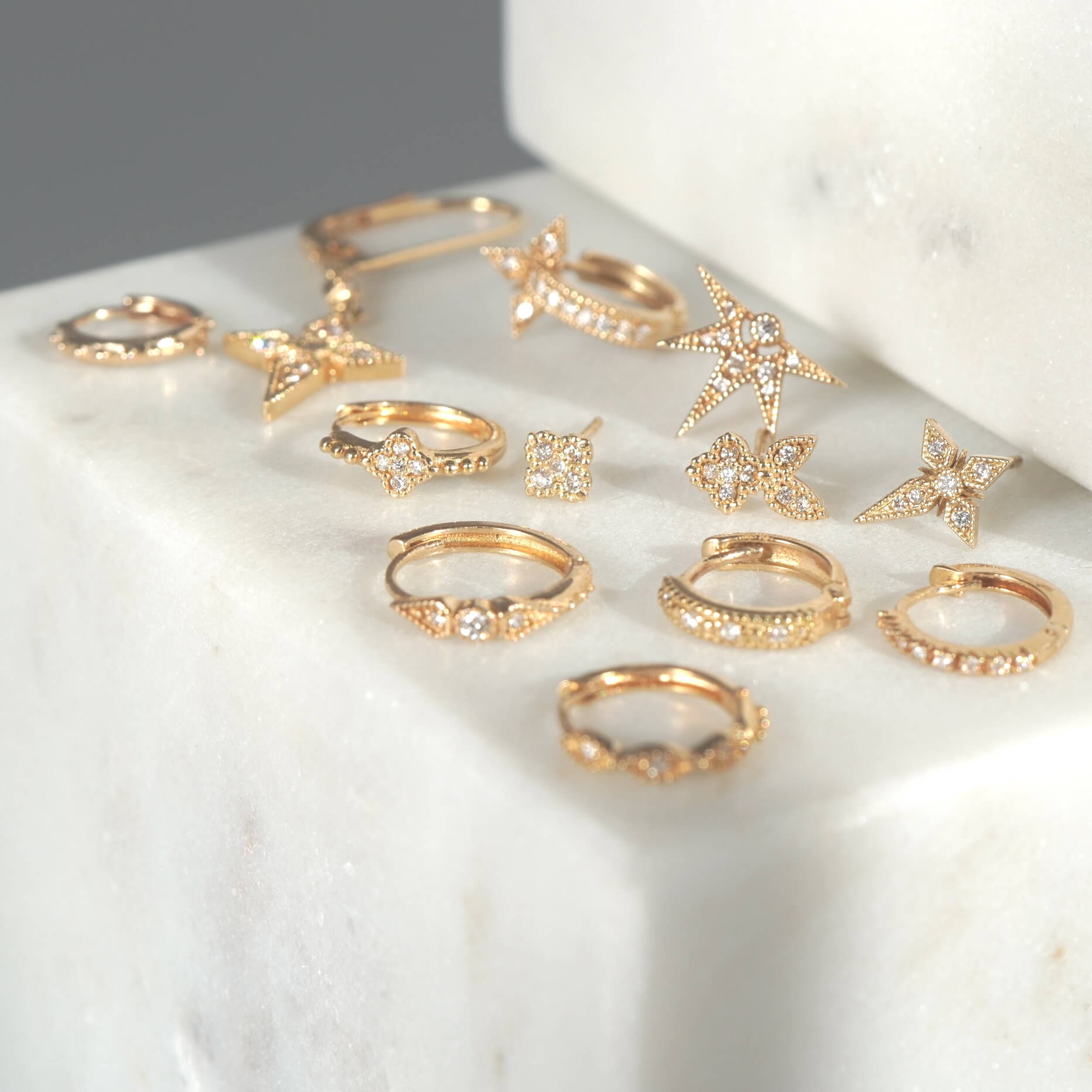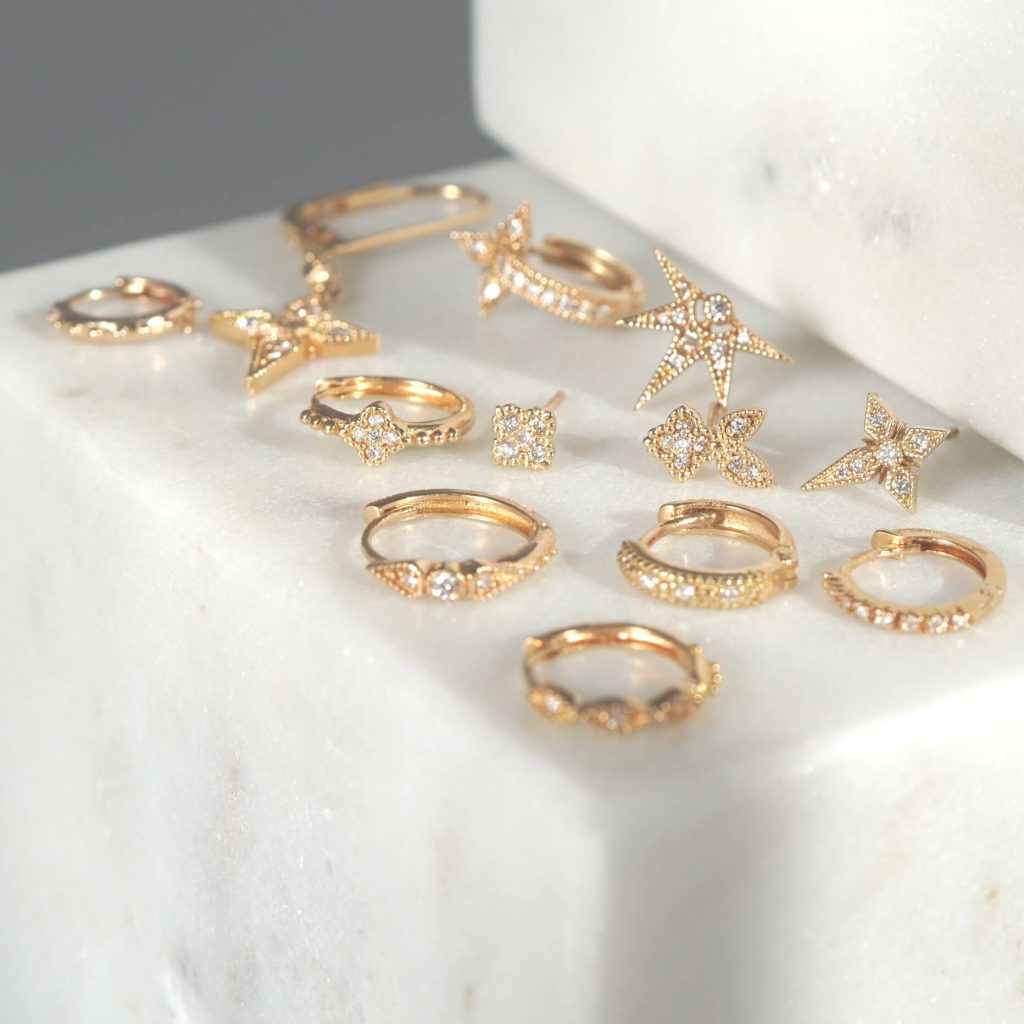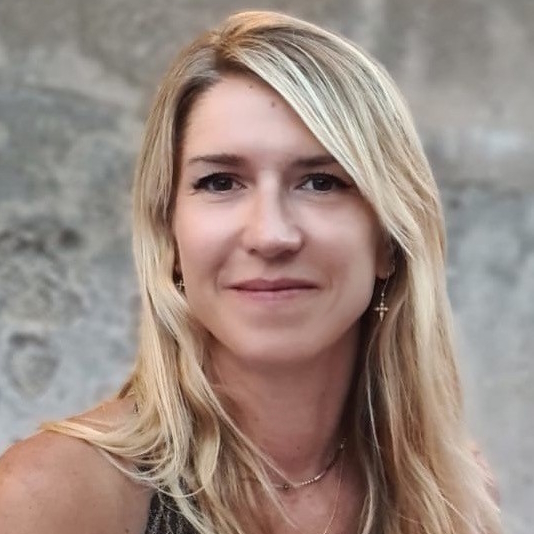 Founder
Inspired by a family of multidisciplinary artists, Angèle Brousse grew up in the midst of paintings, sculptures, musical instruments and jewelry. Her roots give her a freedom of spirit and an energy that she shares today in her jewelry. In parallel with a career in communication in Paris, Angèle traveled, discovered, observed and settled for a few years in Mexico. Full of sunshine, imbued with colors and creative desires, she then returned to France and followed her instinct by joining the School of Fine Arts. A childhood dream that led him to imagine his first jewelry in 2018 and to launch his brand the following year.
In my family, women have always been a model of elegance and refinement to me. Their jewelry, often passed on from mother to daughter, is much more than accessories. They accompany them every day and are part of their identity. In my turn, I wish to make my contribution by proposing fine and current pieces which underline the style and the personality of each woman.

Angèle Brousse