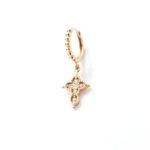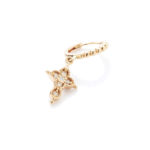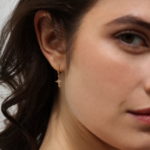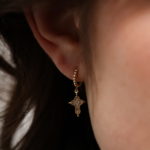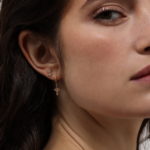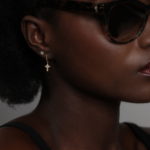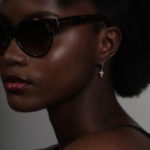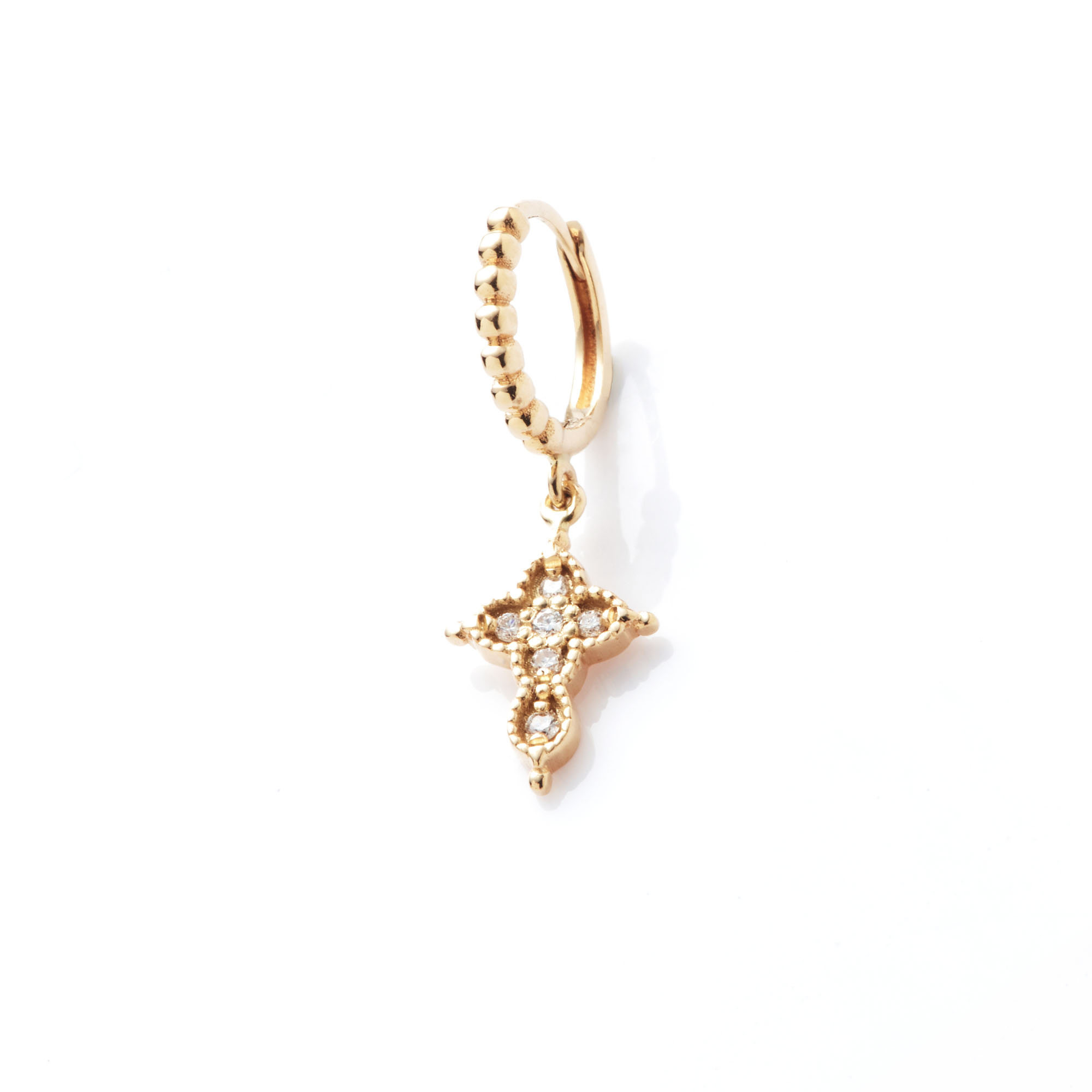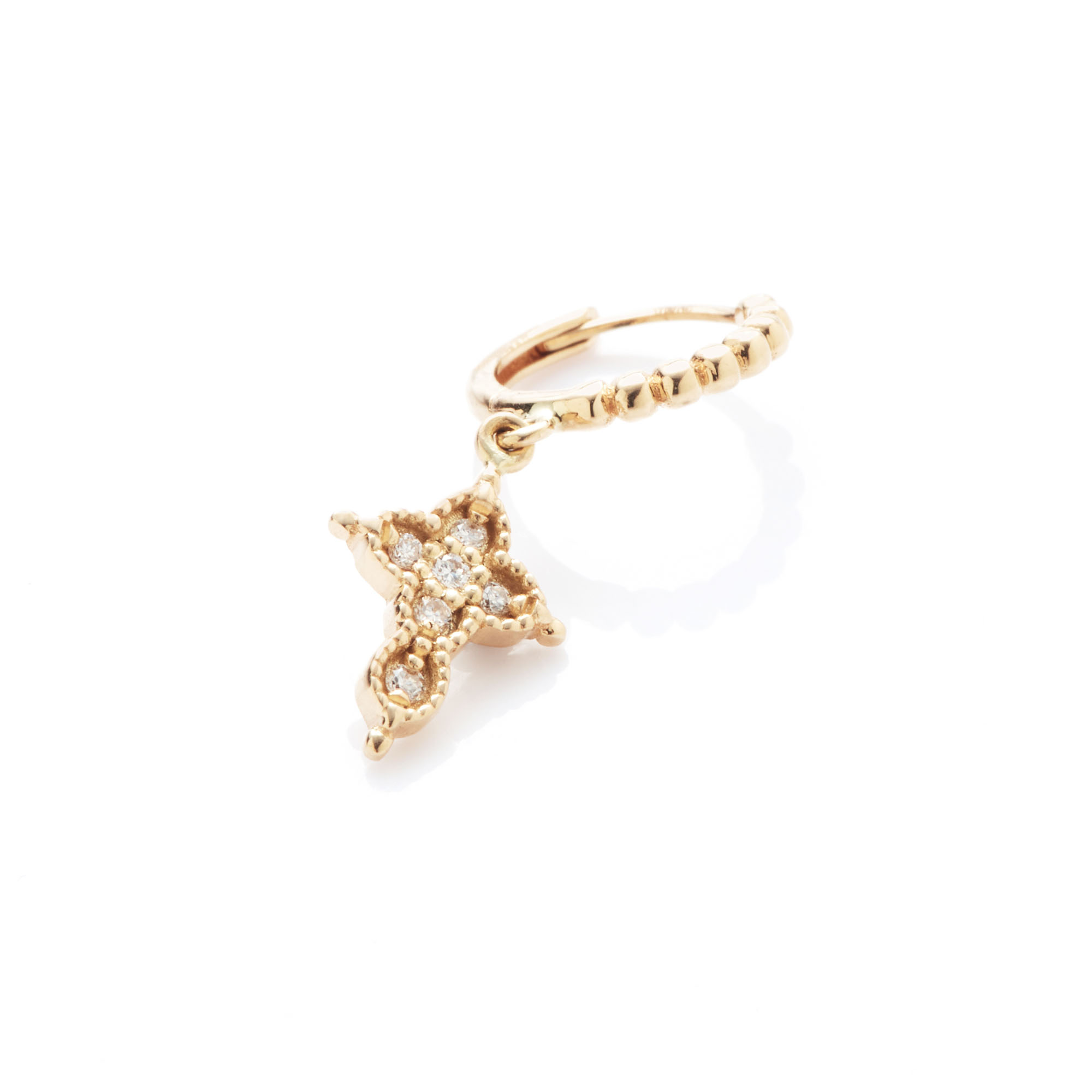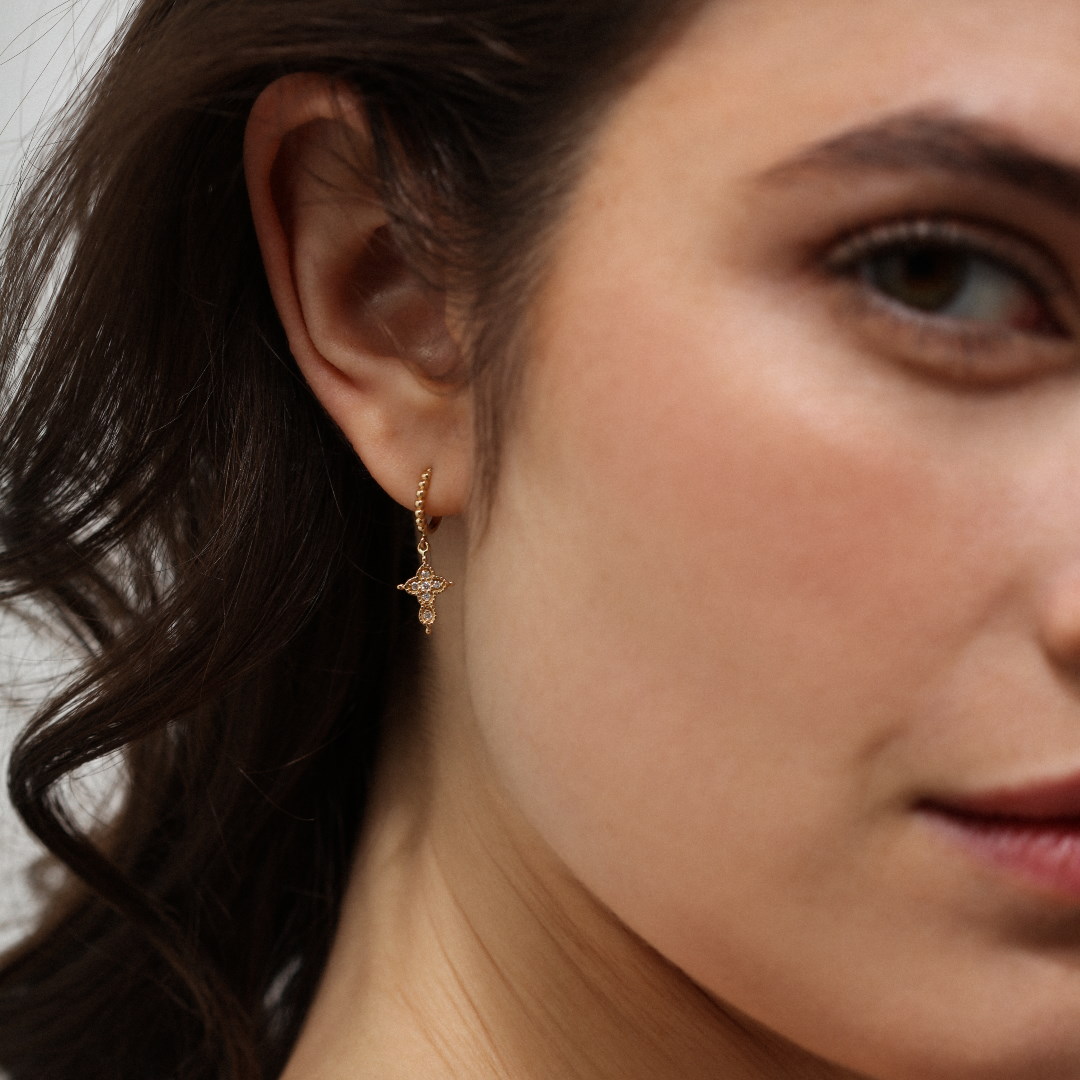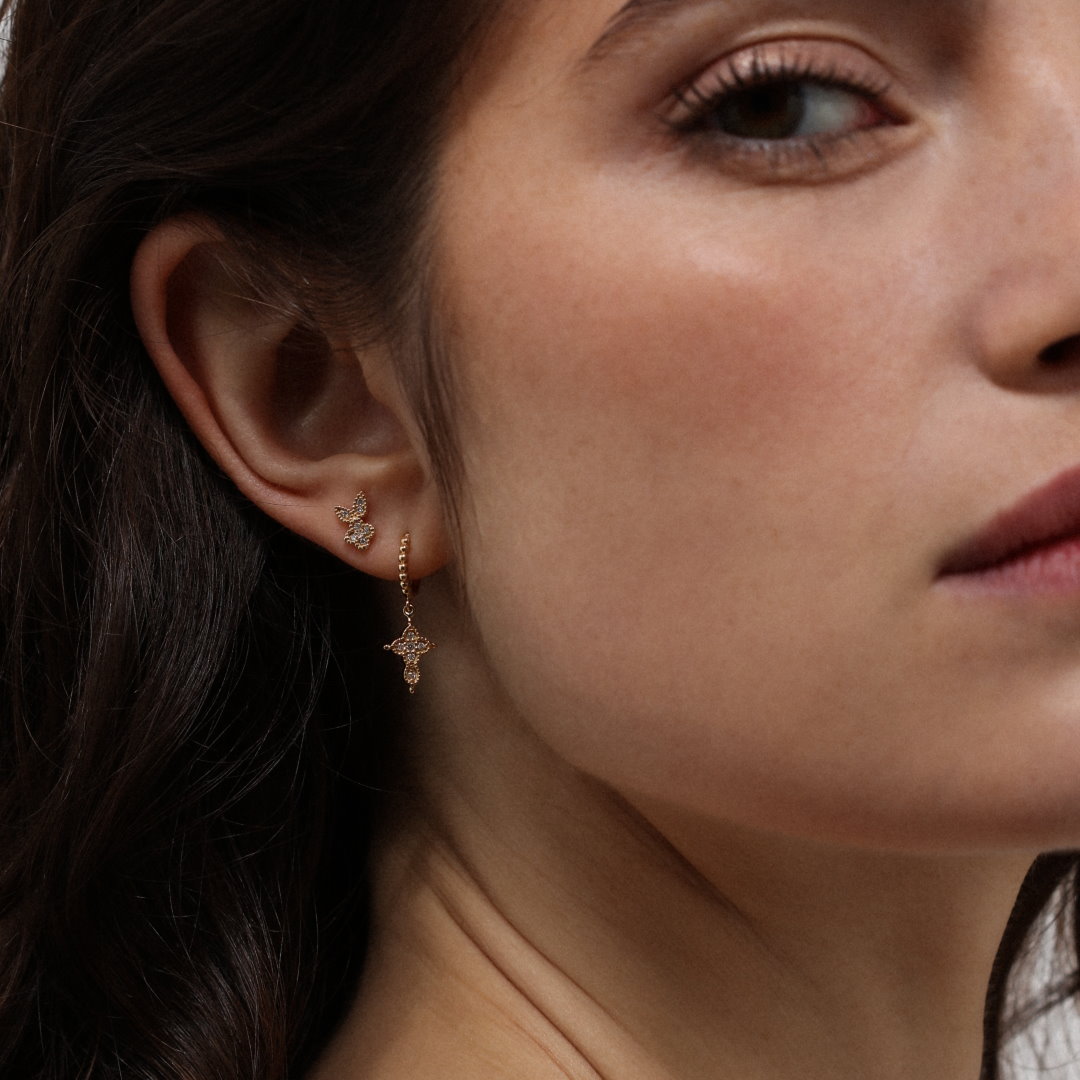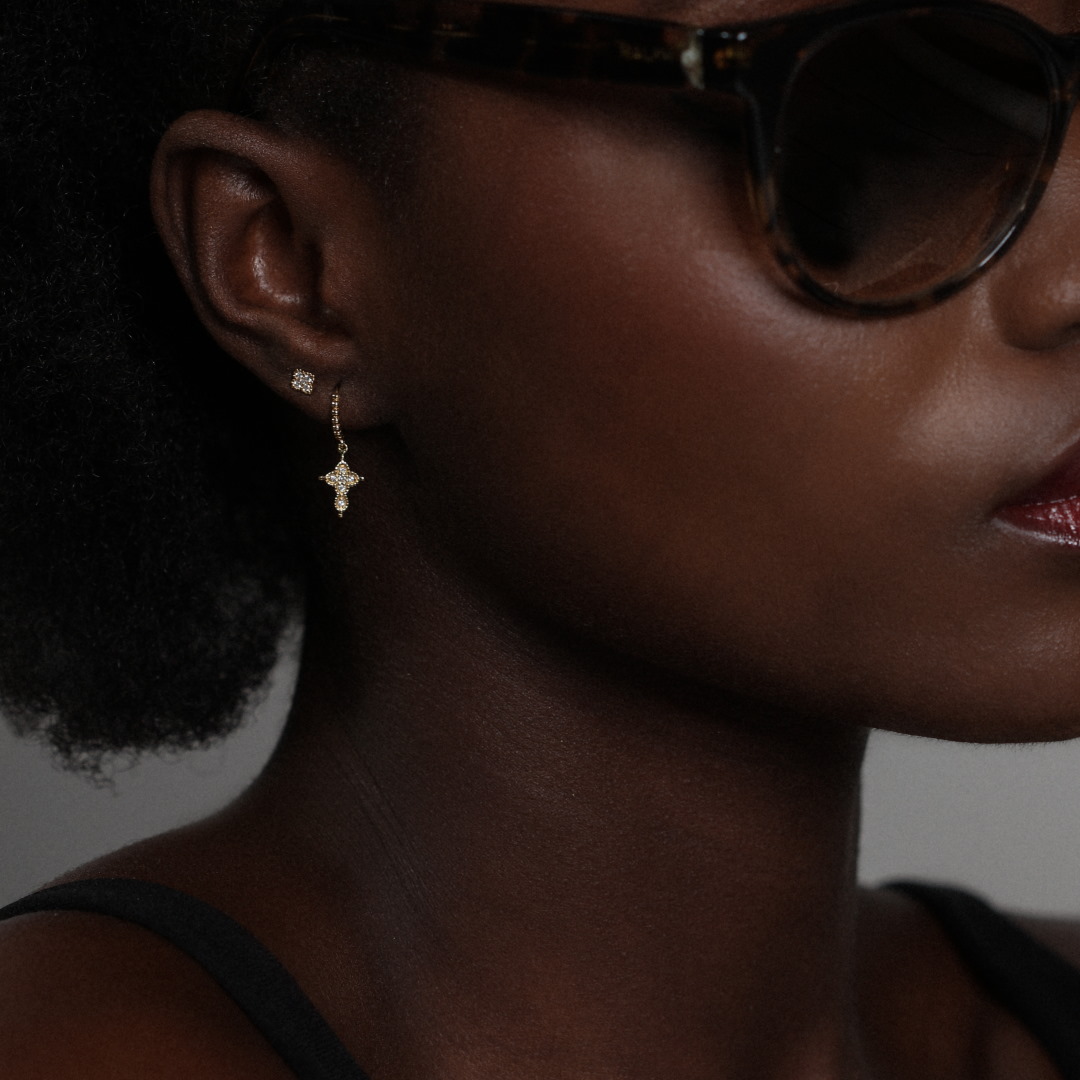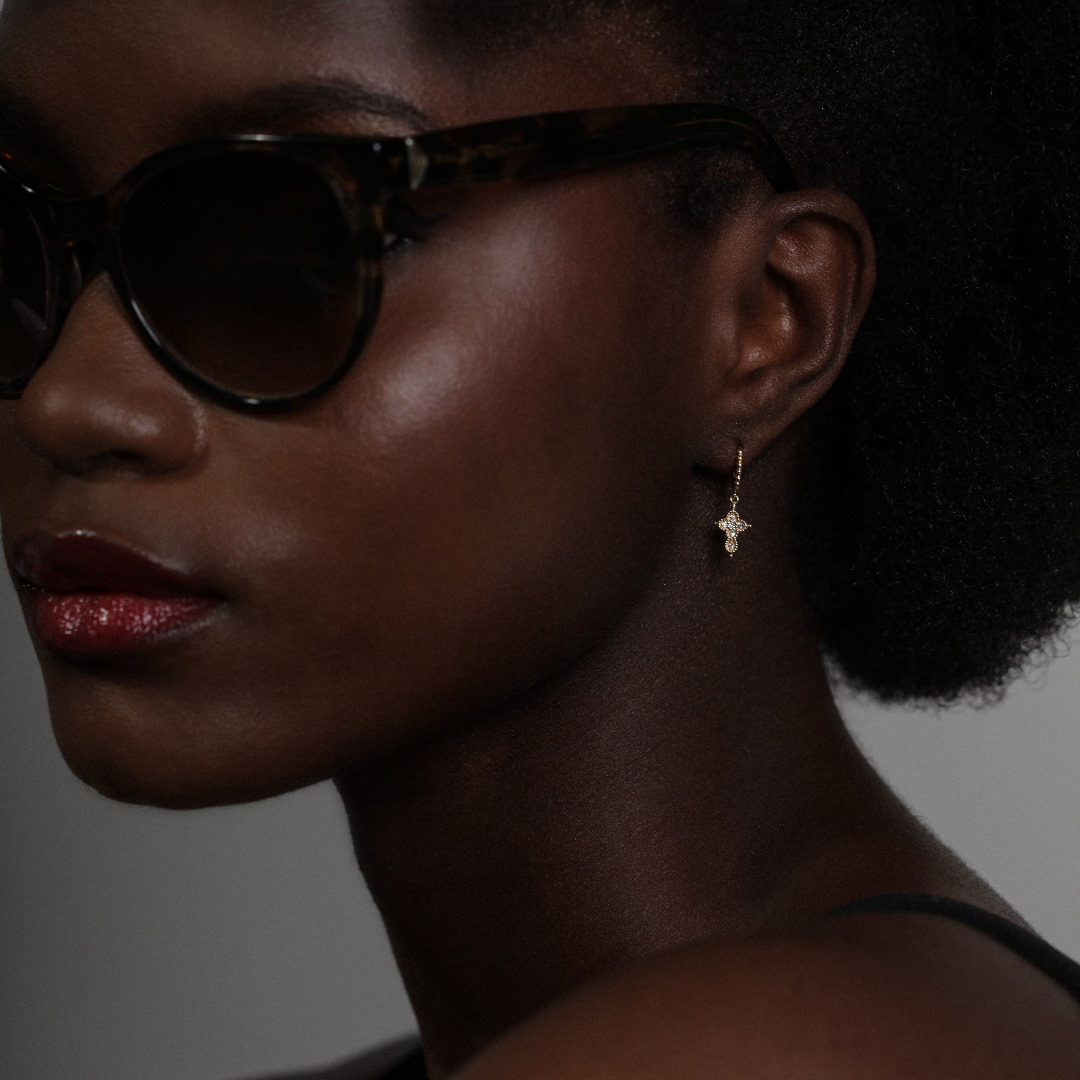 Mini hoop & diamond cross Nina
Description
Yellow, white or pink in 18k gold
Length of the cross: 1 cm
Inner diameter of the hoop: 0.75 cm
Gold weight: 0.78 gr
Diamonds: 0.048 carats
Deliveries
Delivery is offered in France for orders greater than or equal to 250 €.
Delivery in France within 2 to 5 working days.
Delivery for all other countries within 3 to 8 working days (except for New Caledonia, French overseas territories and Wallis and Futuna: 7 to 10 working days).
Returns
You have 14 days to withdraw from your purchase, from the date of receipt of the Products. You must notify the Company by completing the withdrawal form available in the GTC, and by sending it either by e-mail to contact@angelebrousse.com, or by mail to the following address: Service retour, Angèle Brousse, 12 cours de Verdun, 33000 Bordeaux.
We only accept returns if all of the following conditions are met:
The article must be returned maximum 14 days after receipt of the package by the customer.
The article must not have been worn, worn, altered, washed or damaged
The item must be returned in its original box / packaging accompanied by the purchase invoice and the certificate of authenticity.
The article must not have been made to measure (= on order), nor personalized
For returns of orders from a country outside the European Union, when shipping your package, please enter "return order" or "return for repairs" as the reason for shipment (for customs).
How to take care of my jewelry?
Avoid wearing your jewelry when you sleep, play sports, or do manual activities.
Remove them when you shower or wash your hands (as they don't like humidity). Similarly when you go to the swimming pool or at the seaside, avoid bathing with your jewelry.
Jewelry does not like soap, perfumes, or cosmetics and even less cleaning products!
And above all, when you put them away, do not put them in the same pouch: they will bump and could be damaged.
How and when to clean my jewelry?
On a daily basis, dust and small dirt collects at the back of a stone and prevent light from passing through. This makes your jewelry duller and less shiny.
It can also darken with the PH of the skin, the sun and the air: this is why it should be cleaned regularly.
To restore your stones to their natural shine, simply clean them approximately every 2 months.
Use warm soapy water (or specialty products) and a small, very soft toothbrush. You will be able to reach every corner of your jewel with delicacy and eliminate all traces of dust. You can also  leave it overnight in a glass of water with washing-up liquid (or even better, in a jewelry cleaning bath), then dry it and finally and rub it with a soft cloth.
You can make them repolish which will give them a new shine.
Payment in X installments free of charge